Name: Paul English
Age: 23
Nicknames: Pav, The Love God, Sex Machine
Occupation: Mechanic/Fitter
Wants to be: A racing driver
Likes: Ladies
Dislikes: Nothing. He loves everything and everyone...especially all you lucky ladies out there
We could only look on in quiet awe and watch Pav weave his brand of magic with the ladies. With his unique style of comedy, which mainly revolved around excessive use of swearing, he had the women falling like flies at his feet.

Pav, we salute you!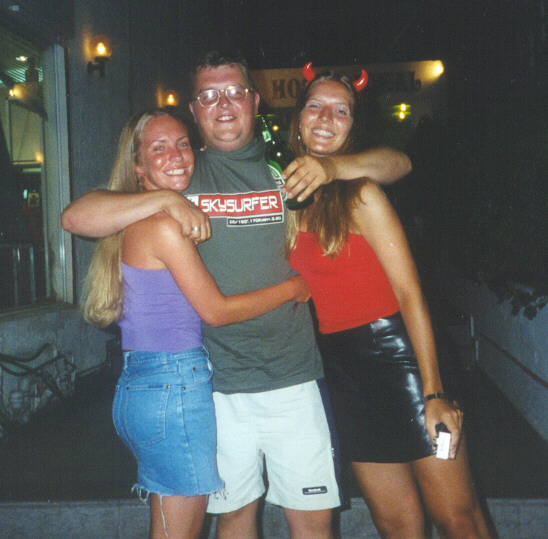 You don't have to strangle them Pav. They said they were happy to be in the photo.