We have been asked by quite a few people what this hotel was called.....its called the Ideal Hotel! Located right in the middle of "Bar Street".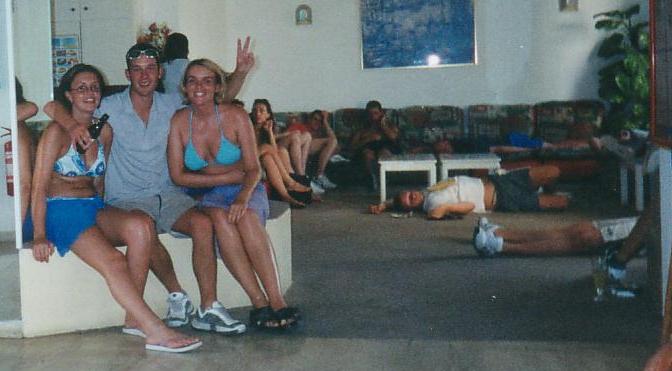 Flaked out in reception on our last day.

Michelle Liam and Lucy with the rest of us laying in the background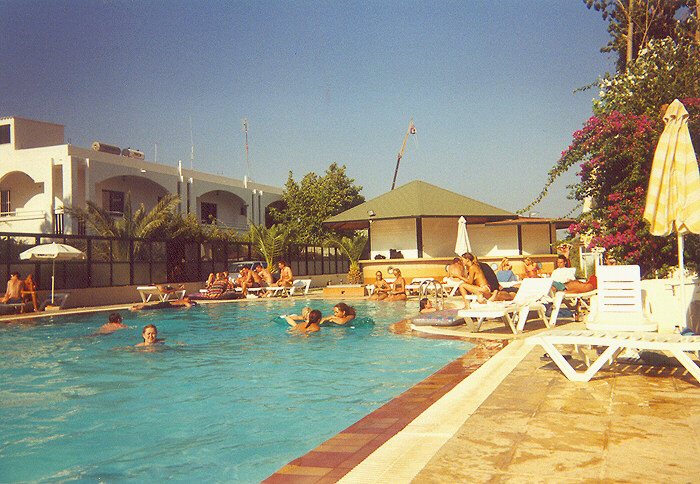 The hotel pool with the bungy crane in the background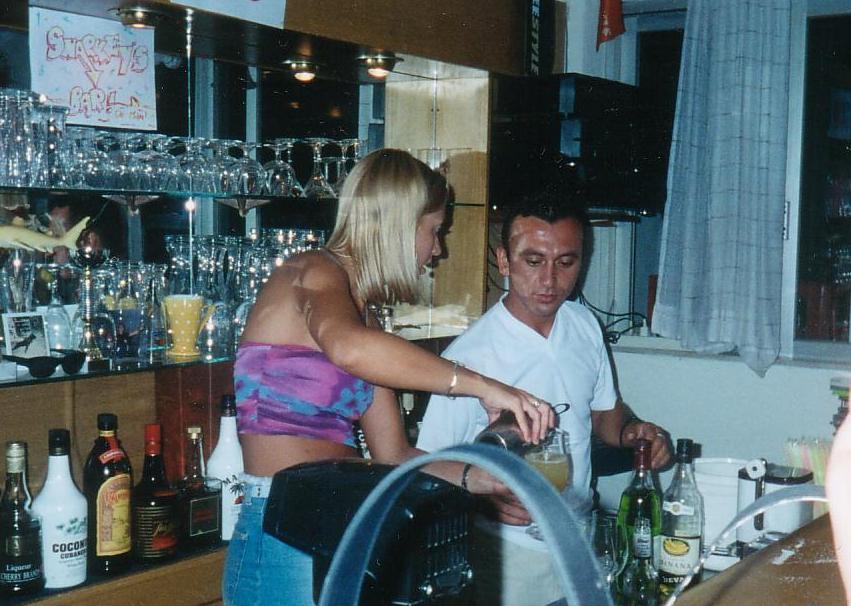 Gill giving Sharkey a hand
Quotes from Sharkey:

"You think you big-time......I kill you big-time!"
"Heeeeeyyyyy.....Charlie!!"
"I love you tomorrow"
"Hey you beetch. Lose some kilo"
"I think she a lesbian"
"On the mainland I get you anything. You want a UFO......fifty quid"
" The police they stop me, three or four times. Never find anything."
"I only work for 5 months of the year. The rest of the time I do charlie!"
"Say hello to my little friend"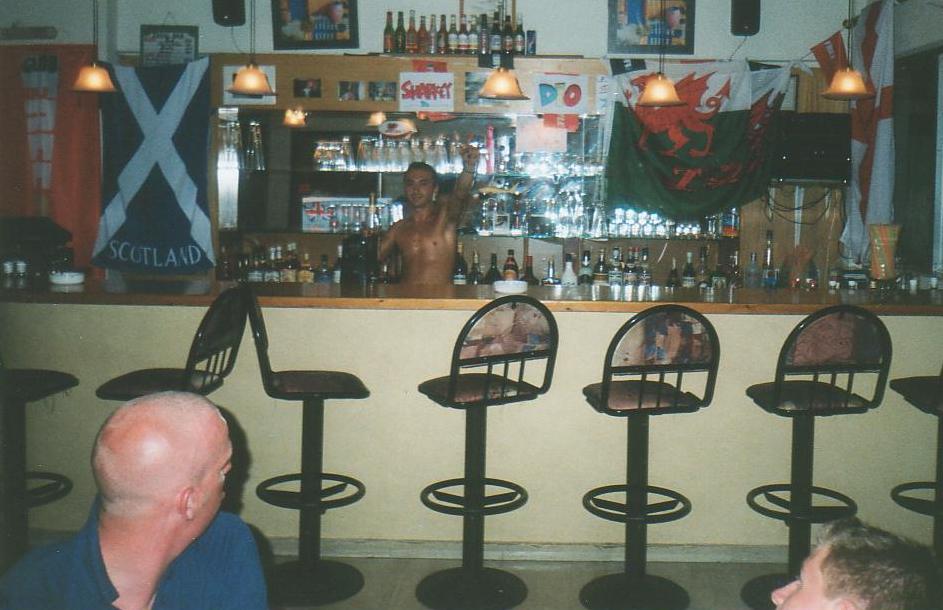 Despite his rigourous denial, we believe Sharkey was a gangster. He knew all the phrases from Goodfellas, Scarface, Carlitos Way etc. which he loved quoting to you.

You couldn't walk past him without him pretending to cut some coke on the bar and snort it up.

Sharkey.....you are a bad man!